Asprinio, a primeval sparkling discovery
---
---
Centuries of history and anecdotes revolve around Asprinio. Its origins have always been shrouded in mystery, but its particular characteristics have determined its historical path. One of these concerns its ability to naturally turn into a sparkling wine. The height at which the grapes ripen, the marked acidity and the method of preservation are some of the elements that have given Asprinio a natural capacity to become a sparkling wine. According to tradition, Asprinio is indeed the first spumante in Italy.
It is difficult to determine when and where the first bubbles were born. Traces of sparkling wines can be found in the Bible, as well as in ancient Rome. It would be more correct to think that the discovery of spumante was casually made by some farmer or cellarer who found himself uncorking a natural sparkling wine. And so it seems to have happened with Asprinio.
According to the legend, the first bubbles in Italy were discovered by Pierrefeu, court cellarman of the D'Anjous, who, having gone to the cellar where the precious Asprinio was kept, noticed the ability of this wine to start a second fermentation. A natural wine making process, that gives life to a thirst-quenching and pleasant sparkling wine to drink.
Our Story
---
---
"DRENGOT takes its name from the family of Rainulph, a Norman nobleman, founder and first count of Aversa. An important name that shows the strong bond with the territory.
It is precisely this bond that led Alberto Verde, founder of DRENGOT to recover the old traditions that accompanied his childhood.
"I often walked in my grandfather's vineyards while the winegrowers were picking the grapes by hand. I vividly remember the smell of Asprinio. As an adult, I became an entrepreneur working on several projects, far away from my city. When I returned to Aversa and took a walk in my grandfather's cellar, that smell pervaded me and brought back to mind all my childhood memories. That's when I figured: I had to make Asprinio known to the world and not let our traditions die." Alberto Verde founder of Drengot
The need to make known to the whole world a product almost completely disappeared, the result of ancient wisdom, a work carried out with patience, in harmony with the rhythms of nature. This is how Drengot was born.
The company has chosen to be the guardian of an exceptional territorial and cultural identity. A great responsibility, which gathers the gift of an ancient wisdom, left to us in inheritance by the people who have lived in our lands.
Dedication, passion and attachment to the roots have led to the birth of rare and genuine wines, with unique characteristics.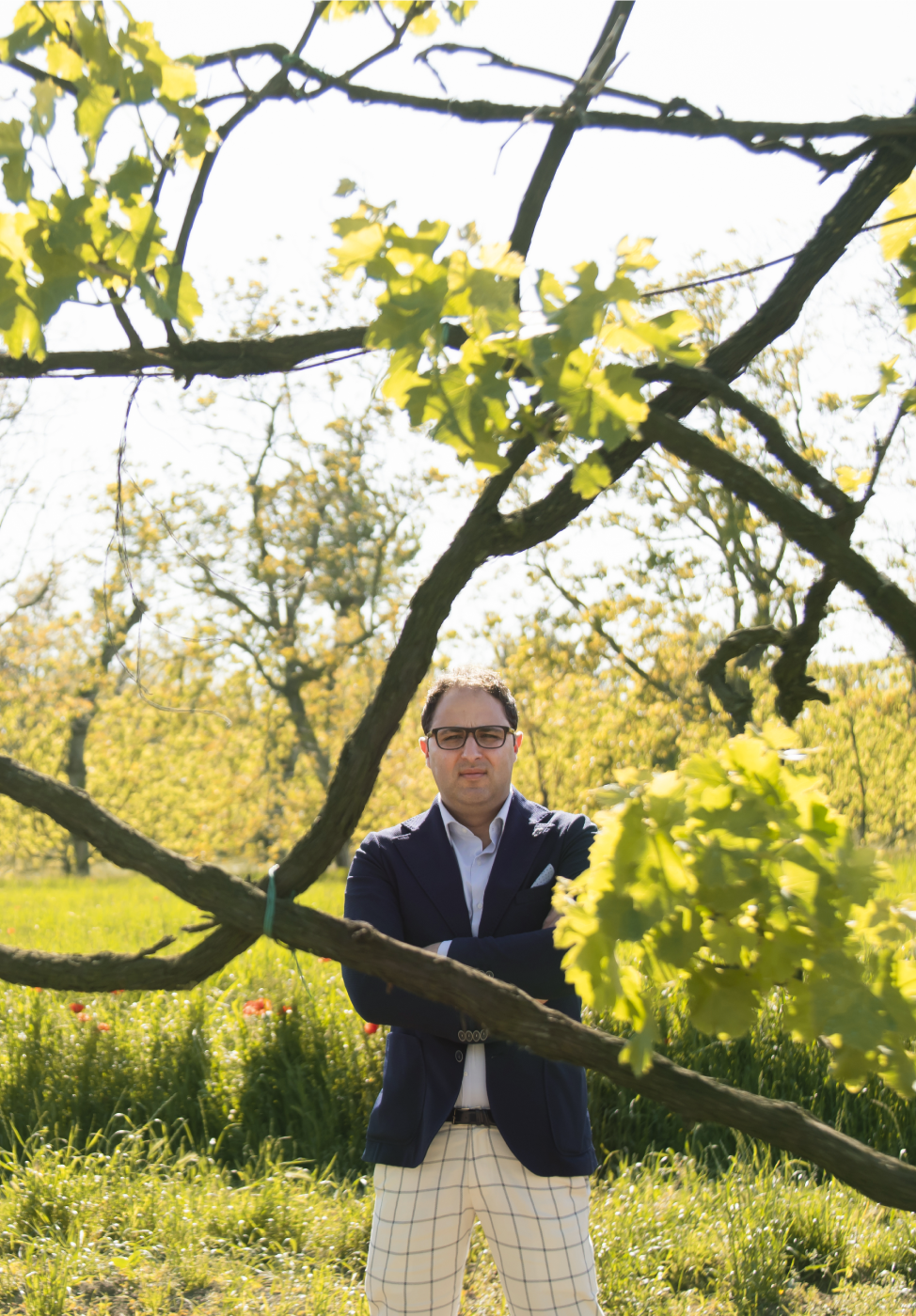 ---